Massachusetts Powerball Results, Intelligent Picks, Lotto Wheels
Updated: Wednesday, December 31st, 1969 07:00 PM
Mass Powerball | MA Powerball Results | MA Powerball
#
Draw Date
Winning Numbers
Power Ball
PowerPlay
Sat Aug 08, 2020
Wed Aug 05, 2020
Sat Aug 01, 2020
Wed Jul 29, 2020
Sat Jul 25, 2020
Wed Jul 22, 2020
Sat Jul 18, 2020
Wed Jul 15, 2020
Sat Jul 11, 2020
Wed Jul 08, 2020
Place mouse over or click to view


Massachusetts(MA) Powerball Prizes and Odds

Massachusetts Powerball News and Payout for Saturday, August 8th, 2020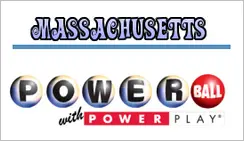 Updated: Sunday, August 9, 2020 01:26 AM
Mass Powerball News and Payout for Saturday, August 8th, 2020 Drawing
Wednesday's Powerball lottery jackpot jumped to $169 million, because nobody hit all 6 winning numbers drawn Saturday night. The lump-sum cash payout for Wednesday will be an estimated $140.6 million. Saturday's $158 million is the total grand prize amount - before taxes - if the prize is taken in annuity. The numbers from Saturday night, August 8th, 2020 were 02, 03, 14, 40, 51 with Power Ball number 24. There was no jackpot winning ticket sold in the past 51 draws since Saturday, February 15th, 2020. One lucky player from Michigan walked away with $70.00 million top prize in Wednesday, February 12th, 2020 drawing.
While there was no grand prize winner Saturday evening, Powerball did produce some big winners. There were 2 lucky winners correctly matched all 5 lotto numbers but missed Powerball number, which won the second prize. The two second prize winning ticket(s) bought in Illinois(1) and Kentucky(1) won $1,000,000 cash.
In addition, 13 tickets matched four of the five lotto numbers, as well as the Powerball number. Those tickets are each worth $10,000. 2 additional players not only matched 4+1, and also bought the Power Play option, multiplying the prizes by 4 for a total win of $40,000 each! Additional prizes won Saturday evening included 326 tickets that matched 4 white numbers and won $100. 79 additional tickets at this prize level were also wisely bought with the Power Play option that doubled the prize to $200 cash! 837 tickets matched three of the five lotto numbers, as well as the Powerball number. These tickets are also each worth $100. There were 254 tickets matched 3+1 with Power Play option, doubled the winnings to win a total win of $200 each.
With 9 different prize levels, the Saturday night's drawing produced 628,036 winning tickets across U.S. with a total amount of $0 prizes.
America's favorite Powerball game is played in 42 states, D.C. and the US Virgin Islands. Powerball drawings occur every Wednesday and Saturday at 10:59 p.m. Eastern Time. Each play costs $2. Players can choose to spend 1 extra dollar to purchase the Power Play, which multiplies the prizes except grand prize. The minimum Powerball advertised jackpot is $40 million. Its annuity option is paid in 30 graduated installments. Winners can choose one lump-sum cash payout option instead.
There were 12,503 Powerball winning tickets sold in the state of Massachusetts. Find below the Massachusetts Powerball payout highlights for the Saturday, August 8th, 2020's drawing.
10 ticket(s) matched 4 of 5 and won $100 each.
17 ticket(s) matched 3 of 5 + Powerball and won $100 each.
531 ticket(s) matched 3 of 5 and won $7 each.
486 ticket(s) matched 2 of 5 + Powerball and won $7 each.
3529 ticket(s) matched 1 of 5 + Powerball and won $4 each.
7930 ticket(s) matched Powerball Only and won $4 each.
4 ticket(s) matched 3 of 5 + Powerball with Power Play with PowerPlay purchased and won $300 each.
88 ticket(s) matched 3 of 5 with Power Play with PowerPlay purchased and won $300 each.
84 ticket(s) matched 2 of 5 + Powerball with Power Play with PowerPlay purchased and won $21 each.
552 ticket(s) matched 1 of 5 + Powerball with Power Play with PowerPlay purchased and won $21 each.
1222 ticket(s) matched Powerball Only with Power Play with PowerPlay purchased and won $12 each.
Click here for detailed information of Massachusetts Powerball payout and news.
About Massachusetts Powerball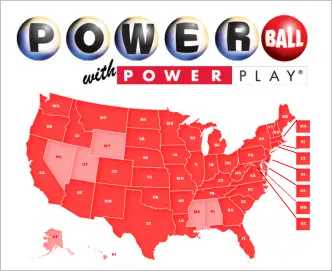 Massachusetts Powerball is currently one of the most popular Massachusetts State Lottery Games.
It was launched in 2010, when Massachusetts State Lottery (MSL) along with 9 other Mega Millions members, joined Powerball in an agreement with the Multi-State Lottery Association (MSUL) to start selling both Mega Millions and Powerball. This was the largest agreement in the history of US Lottery and Massachusetts Powerball was thus added as a new game to the already wide list of games of MSL.
Prior to 2010, Powerball was played in the 33 jurisdictions of the Multi-State Lottery Association and currently this multi-state lottery game is played in 44 states.
Massachusetts Powerball tickets started being sold on the 31st of January 2010 by 7500 MSL agents throughout the state.
About half of the money raised by the game is used for the prizes and for administration purposes but a significant part is used to support important social issues. Since its beginning, the main goal of Massachusetts Powerball, much like other lottery games, has been to raise money for several municipal services, including public safety and education. So far, Massachusetts Powerball has succeeded in gathering billions of dollars for these community-supporting and charitable projects and the success of the game indicates that it will continue to contribute in the future.
Powerball is a cash game and it involves a very big jackpot as well. Its popularity has been rising greatly due to the huge prizes awarded. Powerball jackpots are almost always the highest of all lottery games and that attracts more and more players.
Jackpots surpass 100 million dollars frequently and in 2006, it reached almost 400 million dollars. The record-breaking value of about $580 million was set in November 2012 and the prize was split between eight winners.
Powerball is also responsible for the largest prize awarded to one single ticket which was bought in August 2012 in Michigan.
It has undergone different changes in the way it is played and Massachusetts Powerball's current version, Powerball Enriched, dates from 15 January 2012. The cost increased from $1 to $2 but this allows for bigger jackpots and higher chances to win. Previously the minimum prize was $20 million but since the new rules were put into place it has reached $40 million and the number of red balls has reduced from 39 to 35. Having fewer red ball numbers increases the odds of winning a jackpot. The second prize, which was $200,000, is now $1,000,000 cash.
How to play Massachusetts Powerball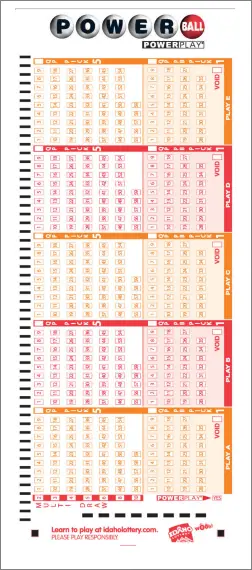 The first thing to do to play Massachusetts Powerball is to purchase a Massachusetts Powerball play card in one of the Massachusetts Lottery agents. The price of one basic card is $2.

Then choose five numbers out of fifty nine. Check each number. You cannot erase the numbers you have already chosen.

Choose one Power ball number out of thirty five. Check each number. You cannot erase the numbers you have already chosen.

Choose the Power Play feature by marking the box (optional). This allows you to increase your non-jackpot prizes. The additional cost of Power Play is $1.

Mark the number of times you want to play your numbers in consecutive draws (optional).

After completing your play card, give it to an Online Agent for registration. You should receive a ticket as a receipt and the numbers and drawings on it must match the ones you played.

For security reasons, sign the back of your ticket in pencil or blue ink. This is the ticket you will use to check the result and to claim your prize.

Check the result of the following Massachusetts Powerball drawing - Wednesday or Saturday - to see if you have matching numbers.

In case you have one of the nine winning combinations, claim your prize in any Massachusetts Lottery Agent.
Alternatively, you can use Quick Pick to have your numbers selected by a computer. The chances of winning are the same either you choose the numbers yourself or leave it up to the computer.
The betting polls for the Massachusetts Powerball open at 5 am and close at 9:50pm
How to Win Massachusetts Powerball?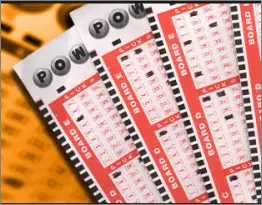 Compared to other lottery games, the chances of winning in the Massachusetts Powerball are very high. The odds of getting a prize are estimated to be 1 to 32. The more you play the more chances you have to win.
If the red Powerball is a match, then you are sure to get a prize of $4 which will increase according to the number of matching white balls.
If you match the five white balls you win the second prize of $1,000,000.
For the jackpot, the numbers you choose for your Massachusetts Powerball play card must match the 5 white balls from the drawing as well as the red ball. The winner has the option of receiving the prize entirely on a single payment, or in 30 payments over the course of 29 years. In this option the amounts will increase each year at a rate defined by the existing rules.
A player that wins the jackpot has 60 days to choose the payment method and all players have one year to claim their prizes.
Why choose Power Play?
By choosing the Power Play feature, you will always multiply your prize amount except if you win the Massachusetts Powerball jackpot.
Your lowest prize will be $12 instead of $4 and you will receive $14 instead of $7.
Furthermore, the $100 prize doubles to $200 and the $10,000 shoots to $40,000.
If you get the second prize of five matching white balls, you will win $2 million while you would only win $1 million without the Power Play.
Massachusetts Powerball
SUN MON TUE

WED

THU FRI

SAT


Next Draw: Wed Jul 3, 2019
$150.00 Million
Change: +$13.00 Million